While talking to a friend the other day I mentioned that the CycleStats image of the bike's geometry was not technically accurate when it came to the trail measurement, even though the numbers were correct.
"Well, why don't you write a column about it then?" he retorted. Fair enough.
Ground Trail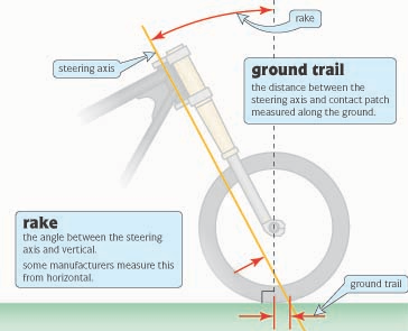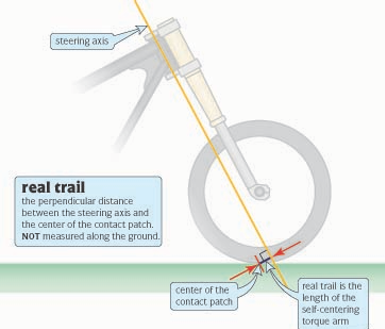 Perhaps the most important geometry number for a modern motorcycle is front-end trail. What we commonly call "trail" is technically "ground trail...